About Us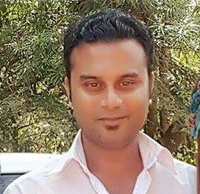 AYUBOVAN ! (Live Long)
I'm Thilak owner and manager of " The History " Tours & Travels. we have been operating from the Negombo area since 2002, so more than 13 years in the tourist Industry. we are staffed with experienced travel consultants who are ready to fulfill your travel needs. whether you are traveling for Holidays,Honeymoon,Family,Group & Business conferences ect . We provide fully Insurance & fully air conditioned vehicles as well as tuk tuk service. we look forward to making you are stay with us a memorable experience.we do our best to you. Dear visitors I'm glad say to you while you are traveling with us first day or last day we Giving a special offer to you without any paying.
* Negombo city Tour,
* Maadu river safari,
* Negombo lagoon safari, Or
* Special sri lankan lunch (Rice & curry)
what do you need, you can select a one offer from this offers. We will make every effort to see that you are comfortable, relaxed & at home with us. You will experience a warm & friendly service, which is truly Sri Lankan & synonymous with The History Tours & Travels.
Thank you !